When:
2019-04-06T00:00:00-07:00
2019-04-07T00:00:00-07:00
Where:
Following the San Andreas Fault Line

Contact:
Yolanda Atkinson
650-873-5552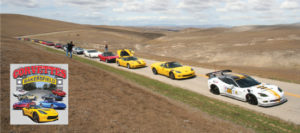 We'll start by driving up Highway 5 then leaving the freeway heading to Coalinga (via Jayne Avenue) for a pit stop at Chevron (307 W Elm Ave, Coalinga). From there we'll head west on Hwy 198 in the direction of San Lucas. 14 miles before San Lucas, we'll turn south on the remote Peach Tree and Indian Valley Roads towards San Miguel making one stop for photos near the San Andreas Fault. From there it's a short drive down Hwy 101 for lunch at Jose's Country Kitchen in Paso Robles (81 Wellsona Rd, Paso Robles, CA 93446).
After lunch we'll continue east towards Chalome on Hwy 46 then on to a road that's not even on the California map. Bitterwater Road runs through treeless rolling hills to Highway 58 running parallel with the San Andreas Fault where another photo opportunity is (see photo above). We'll stop by the new Solar Electric Generating site for photos on the Carizzo Plains and see the hills covered with flowers. After descending down switchbacks and hairpin turns towards McKittrick, we'll say our goodbyes and make a final pit stop at the Buttonwillow TA Truck Stop, 27769 Lagoon Drive, Buttonwillow on Hwy 5.
Meet: 7:00 AM Depart 7:30 AM
MAIN START – McDonald's – 7th Standard Rd
35102 Merle Haggard Drive, Bakersfield
To sign up contact Yolanda Atkinson 650-873-5552
Bring FRS Radios