When:
October 12, 2019 @ 7:30 am – 4:00 pm
2019-10-12T07:30:00-07:00
2019-10-12T16:00:00-07:00
Contact:
John and Cher Silliman
661-978-5867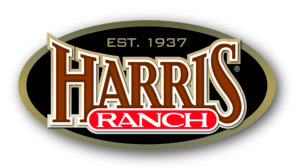 Meetin' Time: Gather up – 7:30 AM; Briefin' – 7:45 AM; Saddle up and move 'em on – 8:00 AM
Meetin' Spot: The Park at River Walk, 11200 Stockdale Highway
Bring: Drinkin' water, a full tank of petro, an FRS radio
Trip Duration: About 4 hours of total drivin', dependin' on yer route back home. Includin' pit stops and lunch, likely be back in Bakersfield by 4 o'clock give 'r take, unless ya stop to do some gamblin'.
Details: This here will be a fun, easy drive to Harris Ranch for some proper beef or other food of yer choosin'. After gatherin' up, we'll caravan west and then take the ol' Westside Highway 33 north to Blackwell's Corner Mini Mart fer a short pit stop. There are all kindsa snacks, sundries, collectibles, and other stuff to look at or buy there. We'll then saddle up and head to a place where steam locomotives used to get coal: "Coaling Station A", or "Coaling A"…now called the town of Coalinga. We will visit the R.C. Baker Museum, home to a variety of historical items to peruse (entry is free, but they accept donations). There's even a restored, old-timey service station and they'll be lettin' us take our steeds through one at a time for a photo opportunity. We'll then head out to Harris Ranch Restaurant ($16+, menu at www.harrisranch.com). This hacienda-style eatin' spot is famous for its beef. We'll disperse after lunch and ya'll can head home or to the nearby Tachi Palace Casino first if yer feelin' lucky.
RSVP by October 8th to Event Leaders:
John and Cher Silliman or signup at the September or October meetings