When:
March 18, 2020 – March 21, 2020
all-day
2020-03-18T00:00:00-07:00
2020-03-22T00:00:00-07:00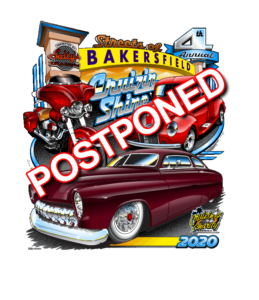 POSTPONED
We have spots still open for COB club members at the Cruizin-4-Charity car show.  Corvettes of Bakersfield prepaid for spots. We need to fill the spots so we don't lose money. We also need volunteers to mark the parking spaces for the show.
Corvettes of Bakersfield will again be participating in the Street Dreams downtown car show this year, March 18 – 21. Our club has already purchased 10 slots for club members who wish to participate is this event. The fee is $50 per entry. The regular price is $60 but the club purchase prepaid slots last March in order to get that price. In addition volunteers are needed to help work this event. A sign up sheet will be available at the next general membership meeting. This is the one big event where our club participation and work detail brings in huge revenue to be donated to local charities.
Please bring your check to the next general membership meeting or mail it to,Corvettes of Bakersfield
PO BOX 22065
Bakersfield, CA 93390-2065
RSVP direct to Carl Lange
Streets of Bakersfield 4 Day Event Details
Our yearly charity event in Bakersfield features 4 days of fun and food!
We have a group of dedicated volunteers formed by local Car and Truck Clubs. These clubs have come together to put on the largest Charity Event with the goal of giving back to our community.
Event Schedule
Wednesday, March 18th
GMC Motorcity Performance Ultimate Build Party – 6pm-9pm
Live Music
VIP Parking for Streets of Bakersfield Participants
Salty's BBQ and other food available for sale
Pre-view of Ultimate builds
Thursday, March 19th
Crystal Palace Meet & Greet/Registration – 3pm
Dinner & Show (Dinner and Drinks available for sale) – 5pm
California Pinups & Patriots Pictures
Friday, March 20th
Minter Field Cruise and Race Event $20 separate fee – 3pm-9pm
Cruise from Salty's White Lane to Minter Field – 3pm-4pm
Minter Field Airport Event. – 4:30pm-9pm
Autocross Test and Tune
Rolling Start Drag Race
Burnout Area
Off Road Obstacle Course
James Dean 50's style sock hop .- 7:30 – 9pm
Saturday, March 21st
Streets Open for Parking (*L & 22 St) – 8am
Award Judging – 10am–3pm
Award Ceremony – 4pm
Open Header Cruise (Chester Ave.) – 6pm-8pm