When:
September 24, 2022 – September 25, 2022
all-day
2022-09-24T00:00:00-07:00
2022-09-26T00:00:00-07:00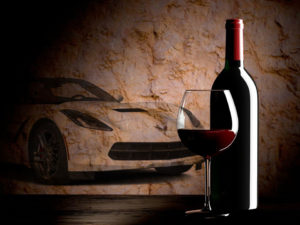 COB Annual Wine Run
September 24, 2022
Online Registration fee is $109.00 per person or a discount rate of $105.00 per person for cash/check. Fee includes tasting fees, lunch, dinner, and water. The dinner menu will be tacos, rice, and beans and Tums. The motel is Best Way Inn, 2701 Spring St. Paso Robles, CA. For reservations call (805)-238-0078. When calling, ask for "AJ" and identify yourself as a COB member or you will be told that there is no vacancy. The per night fee is $160.00 plus taxes. All the rooms are blocked for COB. This is exclusive to COB members until September 1st. If we have not met our quota of 30 people, we will open the event to friends and family.
On September 10th the rooms will be unblocked. On September 14th we have to provide the numbers to the wineries. The wineries we will be visiting are Still Waters Vineyard, Bovino Vineyards and Derby Wine Estates. At 8 AM we will meet at Blackwell's corner on Highway 33 and Highway 46. There everyone will sign in. There will be a driver's briefing and a detailed itinerary to be distributed We are asking all attendees to bring a lawn chair and a raffle prize. Weather is unpredictable at this time of year. One year it was so cold that people were wrapping themselves in their bedspreads and another year it was so hot that people were eating dinner in Speedos and crop tops. Please be registered for the event and room prior to September 10th There will be a detailed itinerary sent to all who are registered. Questions before and during the run should be directed to Tony Ennis 661-809-8500 or Chevy Garza 661-809-1630. This event is open to friends and family with a signed waiver.
Lastly, make sure to check your vehicle's fuel levels, tire pressures and fluid levels. We use Family TRS radios on channel 5 to communicate along the way. You can review our COB Touring Rules on our website. https://corvettesofbakersfield.org/events/touring-rules/ . Anyone driving a non-corvette will travel at the rear of the last corvette.
Checks payable to: Corvettes of Bakersfield PO Box 22065 Bakersfield, CA 93390-2065
Download Mail-in Form
COB Wine Run 2022- 501c7
Registration and payment for the COB Wine Run 2022