When:
September 28, 2019 – September 29, 2019
all-day
2019-09-28T00:00:00-07:00
2019-09-30T00:00:00-07:00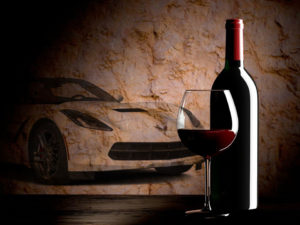 There is heavy construction going on at the interchange of Hwy 46 and I-5 so our meet spot is Blackwell's Corner the west parking lot along the west curb line. There are 2 options to get there: Stockdale Hwy to I-5 or Seven Standard Rd to I-5 both traveling north bound to Lerdo Hwy. West bound on Lerdo to Hwy 33 northbound to Blackwell's Corner. From Hwy 99 both routes take 55 minutes. Check in is 8:15 am, driver's meeting at 8:35 am will be in the parking lot. We are on the road at 8:50 am. This starts a 1 hour drive with no stops (Depends anyone?). Our route is W/B on Hwy 46 to S/B US 101 to W/B on West 46. We turn N/B on Vineyard Drive.
Our first stop is Jada 5620 Vineyard Dr. where we will have a tasting. Upon leaving Jada we will continue N/B on Vineyard Drive to Brecon Estate 7450 Vineyard Drive where we will have lunch and a tasting. Upon leaving Brecon Estate we will continue N/B Vineyard Drive until we reach the intersection with Adelaida Road where we will turn right E/B to turn right on Nacimiento Lake Road which turns into 24th St as you enter Paso Robles. Continue on 24th over the bridge turning right on Riverside Ave traveling to Derby Wine Estates 525 Riverside. On leaving Derby turn left N/B on Riverside back to 24th turning left to Spring St. Turn right on Spring St N/B to the motel.
Our Motel is The Best Way Inn 2701 Spring St. Paso Robles. 805 238-0078. AJ is the manager and has blocked the entire motel for us. When you call for reservations ask for AJ and tell him you are with Corvettes of Bakersfield, if you talk to anyone else they will tell you there are no vacancies. Our rate is $140.00. We have to unblock the remaining rooms on 9-14-19.
Your registration fee per person covers the tasting fees, lunch, and a BBQ dinner. We supply water all other beverages are BYOB. For "Party in the Park" we ask each person to bring a raffle prize. Everyone attending should bring a lawn chair and jacket or sweater as it gets cold at night. Every paid registration received before 9-11-19 will be in a drawing for gift certificates to use at the wineries.
This is a friends and family event non-members must sign a waiver