When:
March 28, 2020 @ 9:30 am – 5:00 pm
2020-03-28T09:30:00-07:00
2020-03-28T17:00:00-07:00
Where:
The Loading Chute Restaurant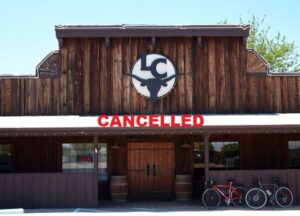 CANCELLED
Fun Run to Creston – The Loading Chute Restaurant
Meet at Riverwalk Park at 9:30 am and depart at 10:00 am
We'll be traveling Highway 58 through the mountains and high plains to Highway 229, We'll then head north to our destination for lunch at the Loading Chute in Creston. Hwy 58 is a fun and scenic cruise and hopefully we may see wild flowers along the way to brighten the trip which is about 1 3/4 plus hour drive from Bakersfield to Creston.
Please bring your handheld FSR radios and membership roster
Wet Roads = No Go
Please RSVP
Route
Leave Riverwalk Park West bound on Stockdale Hwy to dead end at Wasco Way.
At Hwy 58 we'll turn West traveling through Button Willow to Hwy 33, turn South.
At McKittrick turn West on Reward Rd. to Hwy 58.
We remain on Hwy 58, traveling through the curves and mountains then across the plains and enter mountains again.
At State Route 229 we'll turn North and reach our destination at the Loading Chute Restaurant.
It is approximately 1 hour 50 minutes from Bakersfield to the Loading Chute.
After leaving the restaurant we travel North a short distance the turn right on La Panza Rd. and travel South back to Hwy 58. From Hwy 58 we will return on the same route from which we came.