When:
November 6, 2022 @ 12:00 pm – 2:00 pm
2022-11-06T12:00:00-08:00
2022-11-06T14:00:00-08:00
Where:
CALM & Bill Lee's Bamboo Chopsticks Restaurant
1203 18th St
Bakersfield
CA 93301

RSVP Needed Now – "Brunch of Corvettes"


Sunday, Nov 6th
We will meet at CALM (10500 Alfred Harrell Hwy, Bakersfield, CA 93306) at 8:30 am.
The zoo opens at 9:00 am, but asphalt parking is very limited.
Tickets are:
Adults $10
Seniors (60+) $7
Children (3-12) $6
Children under 3 FREE
United States Military and Veterans (w/ID) – FREE
Download the CALM Zoo app
We will meet back at our cars at 11:15 am. We will roll out of CALM at 11:30 am and caravan to Bill Lee's Bamboo Chopsticks Restaurant (1203 18th St, Bakersfield, CA 93301).
We will take Alfred Harrell Hwy through Hart Park to Panorama, then merge onto Union, and turn right on 18th Street.
Remember, when traveling through Hart Park the posted speed limit is only 25 MPH.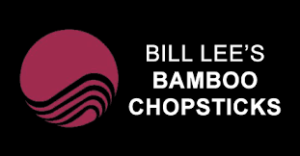 Bill Lee's has two very steep and abrupt driveways in the Front on 18th Street and in the Back on 17th Street.
We suggest using the alley driveways behind the restaurant on the East or West sides between 17th St & 18th St.
COB will have reserved Corvette parking behind the restaurant.
Bill Lee's Bamboo Chopsticks – Private Buffet Lunch Menu
Fried Shrimp (2 per person), Beef over Broccoli, Kung Pao Chicken (spicy), Orange Chicken, Special Chow Mein, Chicken Fried Rice.
$30 per person tax and service charge include. Please bring exact cash or check to pay our treasurer, she will write one check to the restaurant.
(RSVP's from Curtis & Sherry, Virgil & Kim, Steve & Annette, Ron G, Kim & Jon, Berry & Diane + 1, Mark & Tina, Diane & LeRoy, Bill & Janice, Jon F. + 1, Jim C., Bryan & Amber W. + 3, Mike C.
(Lunch Only – Adrian & Christine, Dave & Candace, Ken & Myna, Dale & Cathy, Ron B.)
Current count is CALM 27 & Lunch 36
Download the CALM Zoo app